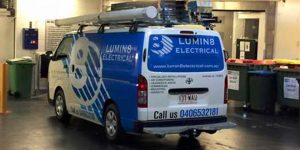 Lumin8 Electrical has over 10 years of experience in this residential, commercial and industrial industries. We are also fully licensed and hold current industry standard electricial accreditation.
We offer every aspect of residential, commercial and industrial electrical service, from installation work to breakdown repairs, we do it all.
We can look after all your workplace electrical safety requirements with exit/emergency light and safety switch testing as well as test and tagging with all results documented in log books. With extensive experience in both light and heavy industrial workplaces we can look after any machinery breakdown or machine install.
We can do all types of domestic work from installation of power points, fans or lights inside to landscape/external security lighting, pool or spa power outside and shed fit outs, with extensive experience in breakdown repairs we can deal with any issue that may arise around the home, day or night.
We can also help all our customers lower their power bills with replacing old inefficient lighting with LED equivalent.
We work on all property types. From offices to schools and high rises to sheds, we work on them all.
We provide the best electrical contractors for the public by monitoring quality of service and only working with qualified, dedicated hard working electricians who provide excellent customer service at a competitive price.
Our systems ensure we are monitoring the quality of workmanship of our team.
Do you need an electrician for a Residential, Commercial or Industrial project?
We offer a high quality and professional service to cater for your needs.